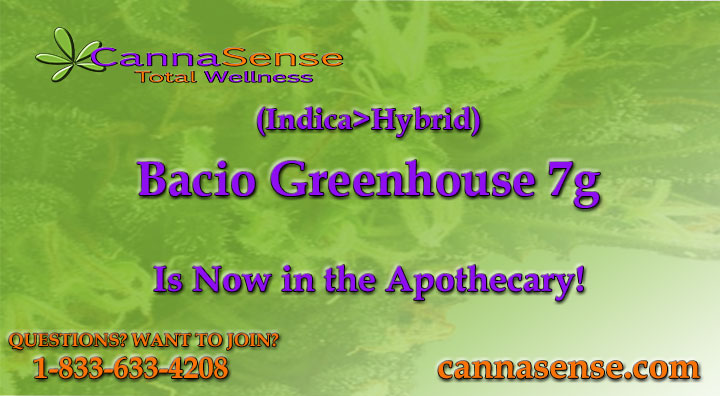 New to the Collective? Here are some basics to make your path to Wellness a successful one!
Always remember that our general guidelines for delivery of medicine is two weeks. Please be sure to take regular inventory of your medicine and order in advance of two weeks before running too low.
Please Note that pricing is significantly discounted when purchasing flower by ounce rather than by the 1/4. Members can expect an ounce of flower for $240.00. Patients and Recreational accounts can expect flower for $300.00 per ounce.
The best method for having questions answered, order/membership/product issues resolved and all other urgent communication is to submit a support ticket. You can submit a support ticket from your account dashboard.
If you previously had a membership with CannaSense Total Wellness and need to update your account to make it current, you may simply log into your account and upload a PDF or photo of a current medical cannabis recommendation to the Missing Records request. Allow Patient support 24 hours to verify and update your account. You will be notified via email that your account has been brought current.
For Caregivers interested in expanding your down line and increasing your monthly earnings we have several tools and resources available. The most effective in representing CannaSense Total Wellness is our branded gear such as T-Shirts, Polo Shirts, Hoodies etc. etc.. Wearing official CannaSense clothing is a great conversation starter and ensures a professional first impression. Need official CannaSense items, but don't see them in the Apothecary? No worries. Shoot us a support ticket and let us know what you need branded with the official CannaSense Total Wellness branding from coffee mugs to laptop skins. We will make it happen for you.
We offer custom affiliate extensions with our toll-free number for anyone interested in expanding their patient base. A personalized extension is available for $4.20 per month or $42.00 a year. Simply secure yours in the Apothecary in the Marketing Category.
For successful Caregivers expanding their patient base, custom CannaSense Total Wellness Caregiver cards are a must. These too can be found in the Marketing Category of the Apothecary.
Veterans & Cancer survivors receive additional discounts after uploading documentation of service and cancer survival in your account dashboard.
Please remember, you can always check your monthly earnings at any time by emailing commissions@cannasense.com. Be sure to put the word REPORT in the subject field.